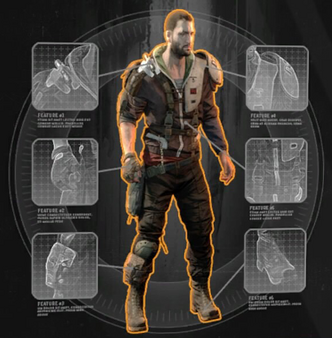 Juggernaut is an outfit available in Dying Light.
You get it when you reach level 18 survivor and is the last outfit obtainable through leveling up the survivor skill.
Description
Edit
The outfit consists of very thick clothing including a jacket, pants, and boots.  Crane also has a glove on his right hand and a flashlight on his right shoulder.  The most distinct feature of this outfit is the shoulder pad which is the true reason this outfit is known as Juggernaut.
The outfit is a direct reference to Mad Max 2:The Road Warriors protagonist Max.
Ad blocker interference detected!
Wikia is a free-to-use site that makes money from advertising. We have a modified experience for viewers using ad blockers

Wikia is not accessible if you've made further modifications. Remove the custom ad blocker rule(s) and the page will load as expected.