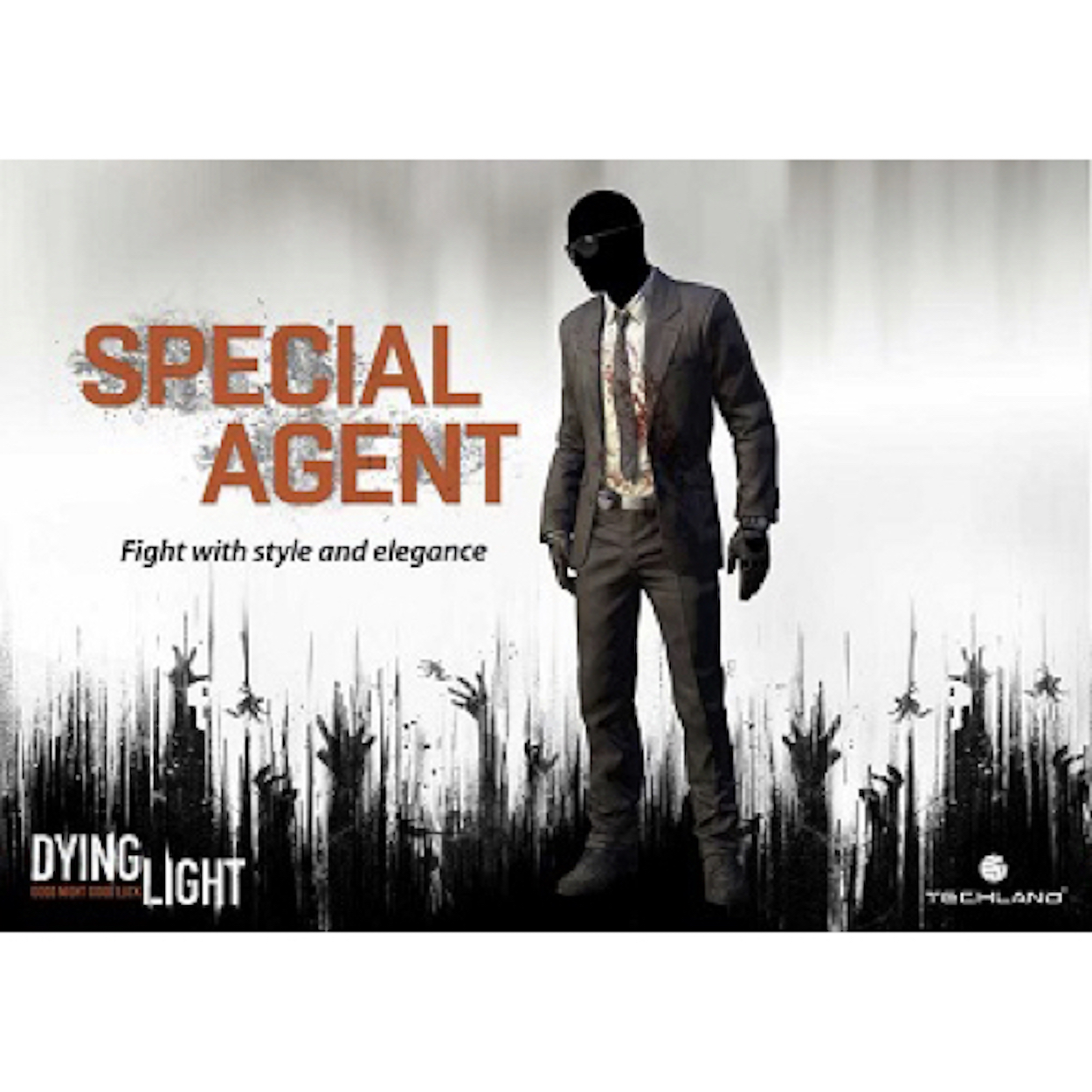 Special Agent is an outfit in Dying Light, only obtainable as either a pre-order bonus from Best Buy or as a downloadable content item from the Ultimate Survivor Bundle.
Note: The sleeve of the outfit covers most of the player's watch, so it is not an ideal choice for players who want to check the game time without pausing.
Ad blocker interference detected!
Wikia is a free-to-use site that makes money from advertising. We have a modified experience for viewers using ad blockers

Wikia is not accessible if you've made further modifications. Remove the custom ad blocker rule(s) and the page will load as expected.