Zappo is a weapon upgrade available in Dying Light.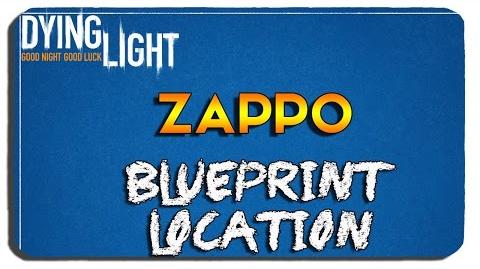 Description:
Sure, you'd THINK it was enough to set someone on fire. But no! Now you can electrocute them too! You're welcome.
Electricity
Adds small Electric discharge to your attacks.
Burning
Adds small Fire effect to your attacks.
| Base Weapons | Components |
| --- | --- |
| 1x Long Knife | 1x Metal Parts |
| 1x Short Knife | 1x String |
|   | 2x Aerosol |
|   | 2x Batteries |
|   | 2x Power Cable |
|   | 1x Electronics |
Ad blocker interference detected!
Wikia is a free-to-use site that makes money from advertising. We have a modified experience for viewers using ad blockers

Wikia is not accessible if you've made further modifications. Remove the custom ad blocker rule(s) and the page will load as expected.