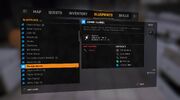 Zombie Classic is an upgrade for machetes available in Dying Light.
Description:
Electric Machete. Classic, right? Who wouldn't want one in circumstances like these? Here, this is how you create one. Enjoy!
Electricity
Adds medium electric discharge to your attacks.
| Base Weapons | Components |
| --- | --- |
| 1x Machete | 1x Metal Parts |
| | 1x Duct Tape |
| | 1x Plastic |
| | 2x Batteries |
| | 1x Power Cable |
Ad blocker interference detected!
Wikia is a free-to-use site that makes money from advertising. We have a modified experience for viewers using ad blockers

Wikia is not accessible if you've made further modifications. Remove the custom ad blocker rule(s) and the page will load as expected.